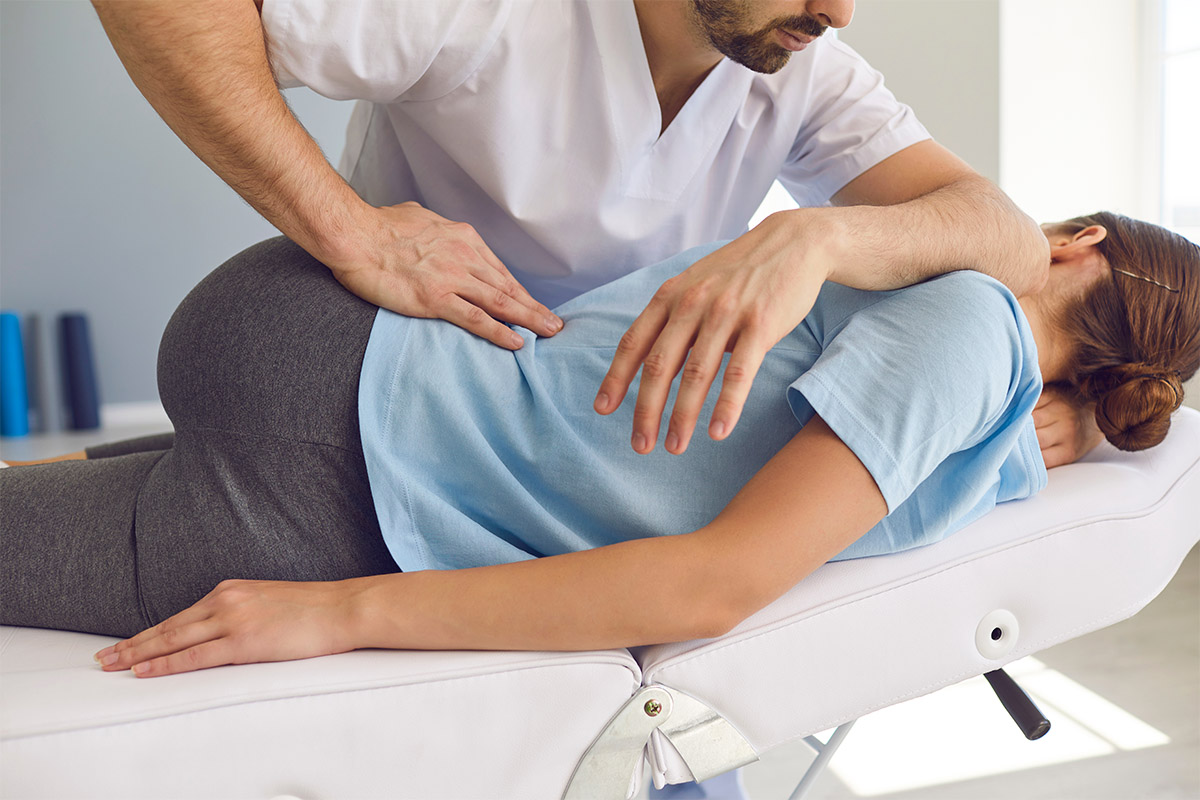 Chiropractic
Chiropractic is a health profession concerned with the diagnosis, management and prevention of mechanical disorders of the neuro-musculoskeletal system, and the effects of these disorders on the function of the nervous system and general health. A chiropractor is a universally trained Allied Health Professional equipped with the skills and knowledge to diagnose and treat musculoskeletal conditions, such as back pain, neck pain, headaches, work and sports-related injuries, arthritis management and overuse injuries.
Techniques commonly used by chiropractors may include soft tissue therapy, joint/spinal manipulation, joint mobilisation, dry needling and exercise prescription. There are a wide range of reasons why a person may benefit from consulting a chiropractor. Some common reasons may include:
Acute or chronic back pain

Neck pain

Extremity pain and dysfunction

Poor mobility
Degenerating posture

Migraine headaches

Osteoarthritis

Chronic obstructive pulmonary disease
We service all of Melbourne including our local areas of Sunshine, Footscray, Maidstone, Yarraville, St Albans and Deer Park.