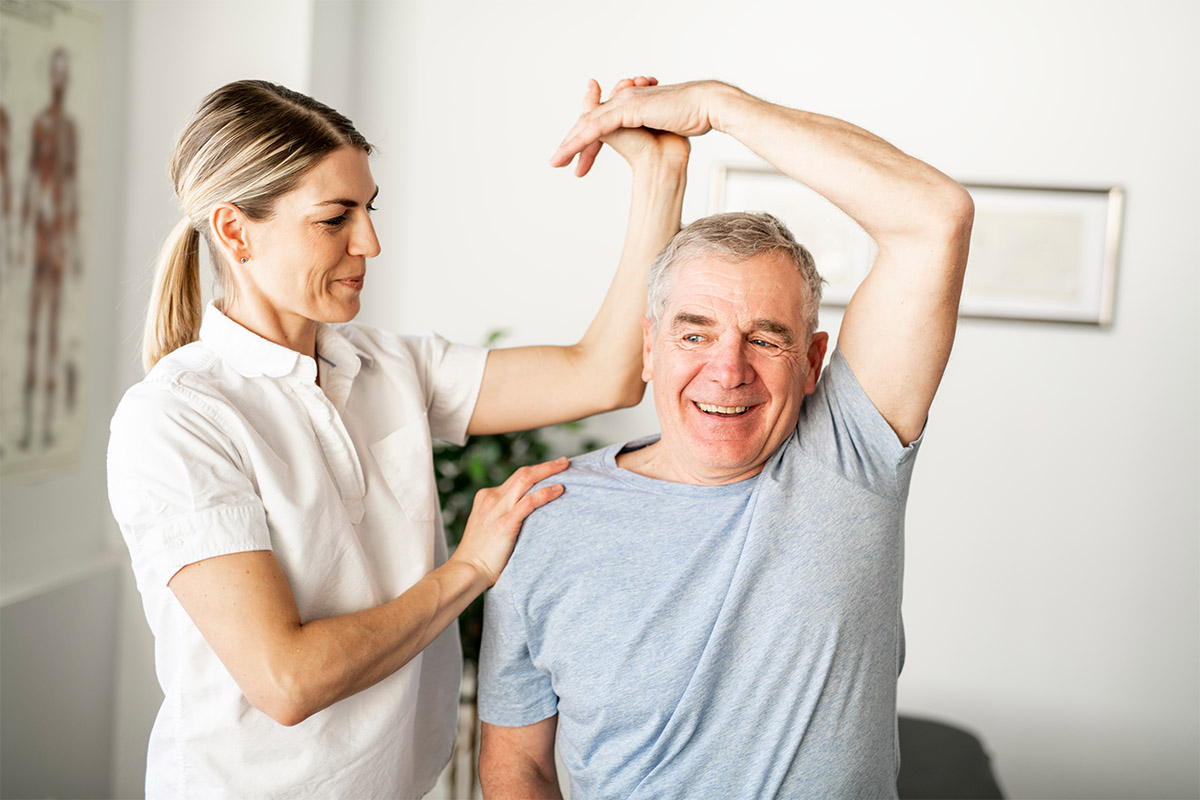 Physiotherapy
A physiotherapist is an expert in the structure of the human body and its movement. They work with people of all ages to treat a broad range of health conditions including sports injuries and musculoskeletal conditions as well as chronic health conditions such as diabetes, obesity, osteoarthritis and stroke. Physiotherapists are involved in the assessment, diagnosis, planning and management of patient care.
There are a wide range of triggers that may lead to a person being referred or choosing to see a physiotherapist. This includes everything from sports injuries to chronic health conditions. Some typical reasons to see a physiotherapist include:
Stroke and other neurological illnesses such as Parkinson's disease or multiple sclerosis

Osteoarthritis

Osteoporosis

Obesity

Diabetes
Cancer, palliative care and lymphoedema

Musculoskeletal and sports injuries

Occupational health

Pain management

Sports injuries and prevention
We service all of Melbourne including our local areas of Sunshine, Footscray, Maidstone, Yarraville, St Albans and Deer Park.